And no, I don't mean in the terrorist way that the FOB's would like to kill someone if you thought a horse was
not
a pet.....
I mean the information and down right funnies you guys are sending!
Today this blog is your one stop shop for FOB entertainment
Let's start with a few articles.......A funny from
Deadspin
. And
Barbaro is a Cheeto
????
And this little blurb from the
Church of Barbaro
has me ROTFLMBFAO (the whole article is actually a good read :)
Alex Brown, wearing a yellow Fair Hill sweatshirt with holes in it, sits in front of his Toshiba laptop computer. He was drawn into this by happenstance, really. Painfully thin, he's a little too tall to be a jockey. There are scraps of paper and empty coffee cups and dead-soldier wine bottles and books and food wrappers piled high around him.He lives here, set back from a quiet street, his house decorated in late bachelor, mostly with chess sets and photos of Barbaro.Without Barbaro to rally around, the FOBs helped other horses, saving almost 600 so far, like this one named Mattie.In the virtual world where he spends five hours a day, he's God. He created this universe. He banishes the disruptive. He offers redemption to the recalcitrant. He's learned he cannot get involved in arguments because his opinion is law. When he does speak, his words manifest themselves in the actions of a fan base desperate for direction. If he mentions a charity, it is supported. If he disses a charity, it is ignored. If he likes a book, it is bought.
One of my new favorite blogs.....
Left At The Gate
......and his blog about a
recent sculpture
that is getting ready to be released. If your into TB racing you should really keep this blog marked.
With the upcoming anniversary of Barbaro's death on Jan. 29th I suggest you have your generators ready.....you should see the lights of the big cities going dim when all the FOB's hit a candle site to light candles in memory of their baby boy.
A reader made me these pictures that is so very fitting for the upcoming event....enjoy because I sure did!!!!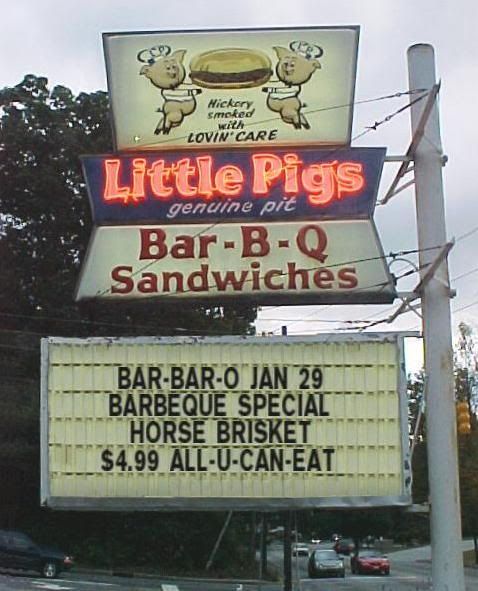 And a little added bonus :)
Be sure and read the
comments
on this article.....the Canadians just love Bo Derek...
Ok, enough rambling.....I really need to conserve my energy for the 29th, I'm sure it's going to prove to be an amusing day!